include("resmenu.inc.php");?>
/*

Welcome to thei2mOnline Resource Centre, where we provide entrepreneurs and innovators with a range of resources to help turn their business ideas into reality. Our resources include articles and best practice tips from ourselves as well as selected partners expert in a range of subjects.

Starting-up


Technology


Investment


Legal


Patent and Trademark


Ideas
Starting-up zone with

The latest news and stories about entrepreneurs and starting your venture, from Startups.co.uk

Technology Zone with

Jargon free technical advice on the key IT issues you will face starting up, with Microsoft Small Business Centre

Investment Zone with

Envestors match entrepreneurs with investors and cover he key issues in securing money to fund your idea and creating a successful business.

Common Finance mistakes

Common marketing mistakes

Common Start-up mistakes

Business Plan Template

Legal Zone with

Strategic advice on maximising the commercial value of your ideas from top law firm Halliwells

Patent & Trademark Zone with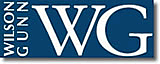 The key issues in legally protecting yourself and your idea, with leading Patent and Trade Mark Attorneys Wilson Gunn.

What is Intellectual Property?

How Can Intellectual Property Help You?

How is Intellectual Property Obtained?

What Intellectual Property is Available?

Ideas Zone with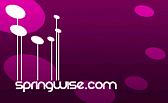 The latest new business ideas from entrepreneurial minds from around the globe brought to you by Springwise.com's international network of trend spotters.

*/ ?>

include("livesearch.inc.php");?>